Custom Terminal Connectors
Terminal Connectors
Terminals, usually stamped, are normally made from Brass or Copper. These are connectors for an electrical component, device or network providing a point of connection to external circuits. Amity Die designs and builds tooling for custom terminals and connectors per customer specifications. We also offer a full line of Terminal Stampings in our Catalog.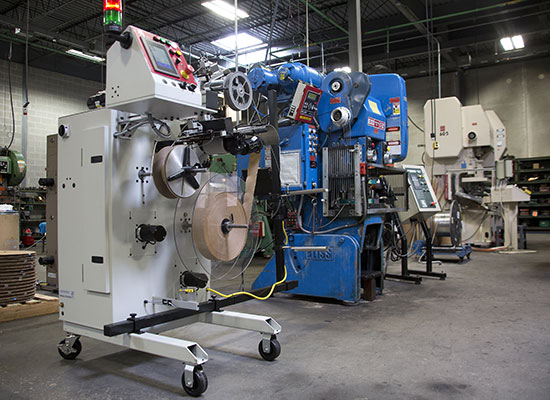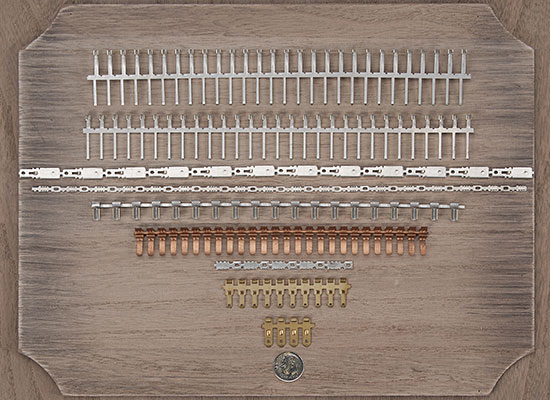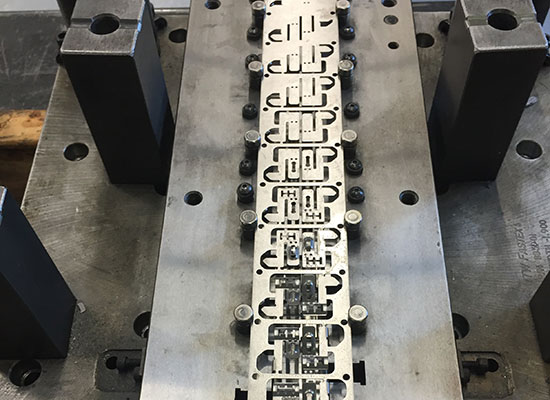 (More photos shown at bottom of page.)
Product Catalog (Revision 9/02)
Click on a Product Below to View the Corresponding Catalog Page.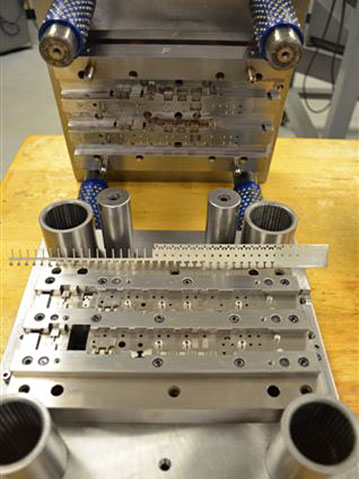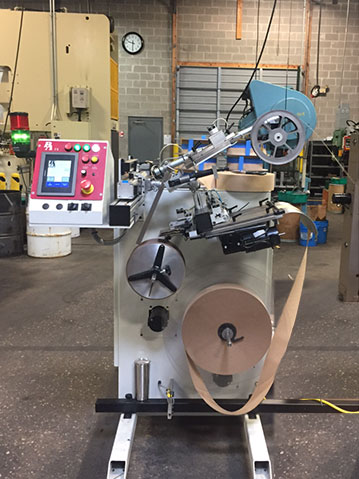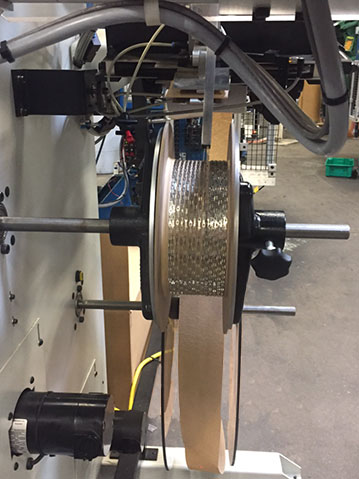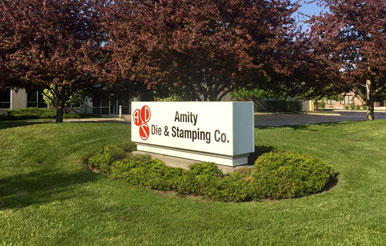 Who We Are
We provide the engineering and design of your ideas from the prototype stage, all the way through to the final product. Amity Die and Stamping believes in quality first and reconciles competitive pricing to match. You will quickly sense our dedication to customer service and discover the many advantages of working with us.
Take a tour through our modern 50,000 square foot facility complete with a full-service tool room. You will see skilled craftsmen taking pride in their trade & you will meet our team who have the same professional abilities and a can-do attitude.
© 2022 Amity Die & Stamping LLC. All rights reserved.
13870 West Polo Trail Drive • Lake Forest, IL 60045 • Tel: 847-680-6600 • Fax: 847-680-6677
Web site designed and maintained by Design-2-Part Web Design.