Precision Metal Stampings
Custom Terminal Connectors
In House Tooling & Design
27 Presses: 18 Tons to 300 Tons
Outstanding Quality & Service – Competitive Pricing – Innovative – Reliable
Since 1943, companies have relied on Amity Die & Stamping for all their precision metal stamping requirements.
Amity Die Is Your One-Stop-Shop
In-house engineering and manufacturing of complex Class A quality progressive die tooling
Lifetime tooling guarantee
27 presses – 18 tons up to 300 tons complete with Servo Feeds and Die Protection Controls
Medium to high volume production within a broad spectrum of material types
On-time shipments certified to customer specifications
Just-In-Time and Kanban management of inventory
Cost Saving Designs & Techniques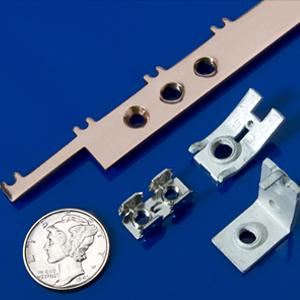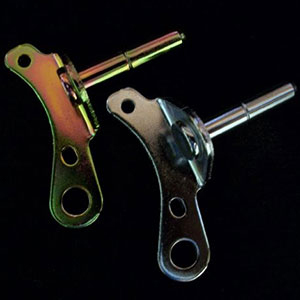 In-Die Staking of Fasteners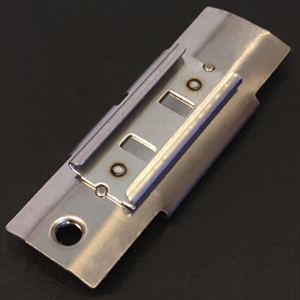 Light Assembly • Deburring • Heat Treating • A wide range of plating finishes available • Special packaging • PPAP/Statistical Process Control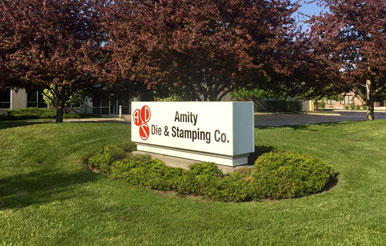 Who We Are
We provide the engineering and design of your ideas from the prototype stage, all the way through to the final product. Amity Die and Stamping believes in quality first and reconciles competitive pricing to match. You will quickly sense our dedication to customer service and discover the many advantages of working with us.
Take a tour through our modern 50,000 square foot facility complete with a full-service tool room. You will see skilled craftsmen taking pride in their trade & you will meet our team who have the same professional abilities and a can-do attitude.
© 2022 Amity Die & Stamping LLC. All rights reserved.
13870 West Polo Trail Drive • Lake Forest, IL 60045 • Tel: 847-680-6600 • Fax: 847-680-6677
Web site designed and maintained by Design-2-Part Web Design.